Shared custody simplified with one click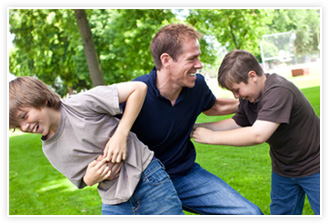 Planiclik allows you to

coordinate shared custody schedules with ease

. Parents are automatically advised if changes are made to the schedule or if something unexpected comes up.

Planiclik simplifies the sharing of expenses with its family expenses planner. Done are the conflicts related to child-raising expenses. Everything is made clear with Planiclik.

Planiclik helps steer your children clear from conflict. All you need to do is access your Planiclik account to consult your child's schedule and important information.